We've all been in a conversation where our mind was somewhere other than the conversation. And we've all been in a conversation where you can sense the other person isn't really listening to you. Your physical presence is not the key in mindful communication; your complete attention is what is required.
Mindful communication involves listening, speaking and using non-verbal communication with kindness, attention, compassion, and awareness. The dictionary definition of "communication" is "a process by which information is exchanged between individuals through a common system of symbols, signs, or behavior." Imagine if you used every communication exchange with mindful care and attention? If every symbol, sign, and act performed was infused with kindness and attention, relationships would improve, productivity would increase, and misunderstandings would decrease. Where would we be if we could be present with one another in this way?
In this guide, learn some tips for mindful listening, intentional body language, and learn how to speak your truth so you're living your best life.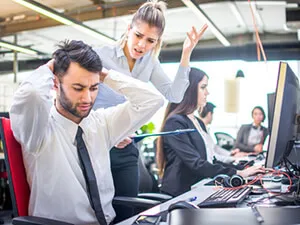 Would you rather be the type of person who creates ease or stress around you? Follow this trick to help you respond vs. react in stressful situations and in moments where you're triggered – so you can invite a healthier outcome for everyone involved.
Read More