Practicing mindfulness doesn't have to be rigid, strict, or boring. It can be as simple as actively paying attention as you go about your day-to-day tasks, activities, and events. If you are itching to reap the benefits of a mindfulness practice, but don't like the idea of formal seated meditation, worry not. There are countless ways to have an informal mindfulness practice that don't involve sitting still. In fact, cultivating a state of peaceful awareness can be incredibly simple.
From walking, cleaning and eating mindfully, to mindful driving and mindful listening, this guide to informal mindfulness includes loads of activities – many of which you're already doing – that don't require you to sit still for meditation. You'll also find tips on how to slow down and incorporate mindfulness into every part of your life.
Try sprinkling informal mindfulness into your day-to-day life, and enjoy the focus, clarity, and peace that follows.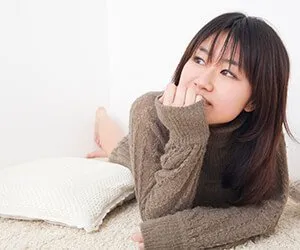 With so many more questions than answers available and no end in sight for the "new normal" way of life, stress and anxiety can wreak havoc on the mind. If you're struggling with being stuck at home, follow these tips to endure the tough time.
Read More