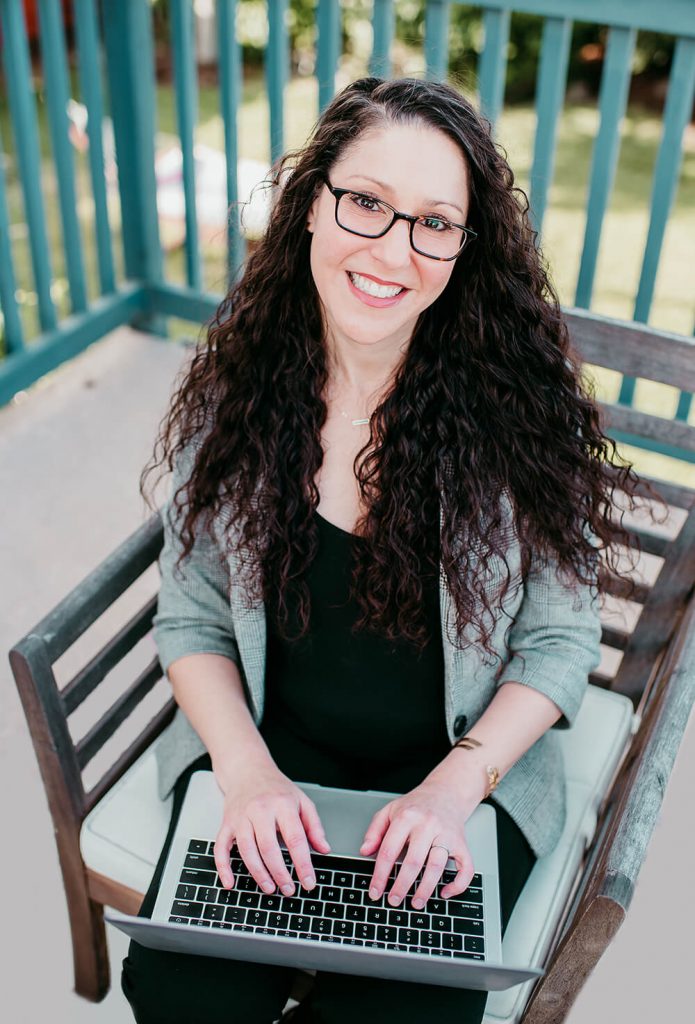 Hello! I'm Melissa. Thanks for stopping by.
I thought I'd take this page to share a little about the intention of this website, my background as a teacher, mindfulness writer, and executive coach — and how Mindful Minutes began. Here we go!
About This Blog
I started Mindful Minutes back in February, 2014 with the intention to share information that I'd learned — and continue to learn — on how to live a mindful life, despite having a demanding schedule and a type A personality. I have spent 15 years working more-than-full-time leadership roles in the corporate world, while attempting to maintain a mindful, compassionate, patient presence. While I did not always succeed, I learned many valuable lessons that I thought were worth sharing with others who have similar struggles. Since its launch, it's grown and evolved and so have I as a teacher, writer, and a coach.
This blog is not just for those searching for spirituality. Nor is it specifically for corporate suits curious about meditation. My hope is that the lessons resonate with a variety of people who find common ground in having an interest in mindful living — while having a lot going on in life.
As a meditation and yoga teacher and leadership coach, my favorite part of this work is connecting with different people. My students and clients range from dedicated yogis to worker-bees in corporate America to kids and families undergoing treatment for cancer. It might seem difficult to explain mindfulness and spiritual concepts to such different types of people. But meeting people where they are — and figuring out how to connect with them and make these teachings relevant and useful —  is my mission.
Through bite-size blogs with practical tidbits on how to keep calm in the midst of an overflowing calendar, I'm hoping the content on Mindful Minutes can help you slow down and find more meaning and stillness in your life. And I hope you enjoy learning about mindfulness and life balance alongside me.
About the Author
I was born and raised on the East Coast and my parents were New Yorkers. This means I learned how to be a type-A at an early age. After college and for 15+ years, I worked far beyond a full-time schedule in corporate America, managing a team of writers and editors. I learned to work on overdrive, to be ultra productive, to excel in my role … I also learned to get burned out.
Throughout my career, I have had a disciplined running, yoga, and meditation practice to help keep me balanced and sane, and in 2011, I decided to deepen my learning and become a certified instructor so I could share the practices with others.
Teaching Mindfulness and Yoga
I'm a certified yoga instructor with the Yoga Alliance (E-RYT 200), certified Primordial Sound Meditation Instructor, and have been teaching meditation, yoga, and mindfulness since 2011.
My personal yoga and meditation practice evolves every day, taking bits and pieces from books I read, lectures, classes, workshops, and retreats I attend, and epiphanies that strike me during random moments of silence. I take inspiration from my own practice and life experiences to guide the classes and students I teach.
I teach Vinyasa classes to a wonderful community of yogis at my favorite studio in San Diego. I teach meditation, guided breathwork and yoga to kids and families in the oncology ward at Rady's Children's Hospital. And I teach worker-bees in the corporate world. It's a fun challenge for me to find the right way to explain mindfulness and spiritual concepts to such different types of people.
Writing About Mindfulness
In 2014, I launched Mindful Minutes. In January 2016, I published the book, The Type A's Guide to Mindfulness: Meditation for Busy Minds and Busy People, which was a #1 bestseller on Amazon in 2016. From 2014 - 2019, I was also the senior content strategist and lead editor at The Chopra Center for Wellbeing, primarily focused on writing about meditation, yoga, nutrition, and health.
Leadership & Executive Coaching
My experience in mindfulness and business naturally led me into the world of professional coaching. In 2016, I got certified as a professional coach by the International Coach Federation and Newfield Network. In my coaching practice, I work with leaders, executives, and entrepreneurs who want to strengthen their impact, effectiveness, and executive presence. I blend my background in mindfulness with my experience in the corporate world to guide clients to accelerate their performance, manage their stress, develop their confidence and communication skills, and find balance and meaning in their lives. You can learn more about my private practice on my coaching website, www.melissaeisler.com.
Given my background in both the stressful corporate grind and the mindfulness world, my advantage is that I understand what's it's like to have a serious career and still have time to find mindful moments and deep breaths.
As I navigate my own balancing act, I love sharing what I learn along the way. I hope to convince you of the possibilities and benefits of a practice, and inspire you to find some form of a mindfulness practice that works for you.
Warmly,
Melissa Eisler